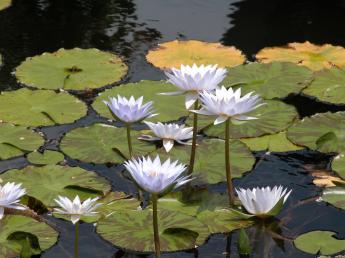 EXPERTISE IN CLINICAL CARE
Through her training, background and clinical expertise,
there are a number of areas in which Dr. Prathikanti
is uniquely qualified to offer excellence in patient care:
INTEGRATIVE PSYCHIATRY
Having traveled extensively in South Asia, Dr. Prathikanti developed an ongoing interest in yoga, Ayurveda, and herbal medicine. She also became drawn to the holistic view of psyche formulated in the theories of Carl Gustav Jung. After completing her professional training to become a psychiatric physician, she has focused on combining the best of conventional psychiatric care with the best-studied treatments from ancient healing traditions.
WOMEN'S MENTAL HEALTH ACROSS THE LIFESPAN
Dr. Prathikanti has had a long-standing commitment to empower women as they face lifecycle milestones such as pregnancy, infertility or menopause. She pursued special post-graduate training in treating mood and psychological changes that may arise during these transitions. She has also helped many women heal from violence experienced in their homes and communities.
PSYCHIATRIC CARE OF THE MEDICALLY ILL
Many complex medical and surgical conditions are associated with mental changes that alter mood, memory and perception. Sometimes the symptoms are best treated by addressing biological factors, while other times, interpersonal and spiritual interventions are most likly to yield benefit. As a consulting psychiatrist with years of service to medically ill patients, Dr. Prathikanti is skilled in addressing the challenges of the mind-body interface.
CULTURE & PSYCHIATRY
Culture is a lens through which one perceives and makes sense of the events in one's life, including the experience of health and illness. Dr. Prathikanti pays careful attention to the cultural identity of each patient and to the views he or she might hold regarding the origins of distress and the means for optimal healing and recovery. She has worked closely with patients from a wide range of ethnic, religious and social backgrounds.
---
For website issues, send email to webmaster@prathikanti.com
Copyright (C) 2003-2017 Sudha Prathikanti, MD. All rights reserved.